BLADE: Filter learning for
general purpose computational photography
Pascal Getreuer Ignacio Garcia-Dorado John Isidoro Sungjoon Choi
Frank Ong Peyman Milanfar
Google Research

ICCP 2018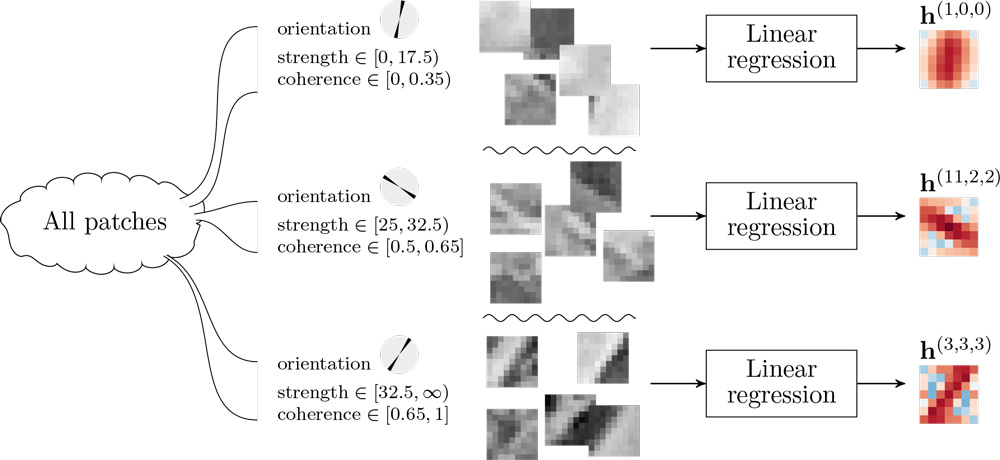 Abstract
The Rapid and Accurate Image Super Resolution (RAISR) method of Romano, Isidoro, and Milanfar is a computationally efficient image upscaling method using a trained set of filters. We describe a generalization of RAISR, which we name Best Linear Adaptive Enhancement (BLADE). This approach is a trainable edge-adaptive filtering framework that is general, simple, computationally efficient, and useful for a wide range of problems in computational photography. We show applications to operations which may appear in a camera pipeline including denoising, demosaicking, and stylization.
Images
Citation
Getreuer, Pascal, Ignacio Garcia-Dorado, John Isidoro, Sungjoon Choi, Frank Ong, and Peyman Milanfar. "BLADE: Filter learning for general purpose computational photography."
In 2018 IEEE International Conference on Computational Photography (ICCP), pp. 1-11. IEEE,
2018.

@inproceedings{getreuer2018blade,
  title={BLADE: Filter learning for general purpose computational photography},
  author={Getreuer, Pascal and Garcia-Dorado, Ignacio and Isidoro, John and Choi, Sungjoon and Ong, Frank and Milanfar, Peyman},
  booktitle={2018 IEEE International Conference on Computational Photography (ICCP)},
  pages={1--11},
  year={2018},
  organization={IEEE}
}